For o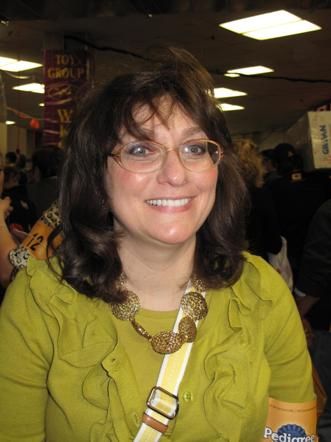 ver 30 years we have focused on producing healthy and versatile Chinese Cresteds that can do it all. Along the way, we created a real bloodline—three generations or more of our breeding, that resulted in phenomenal temperaments, great health, and breath-taking movement. WE HAVE DOGS THAT DO IT ALL! Gingery dogs compete successfully in flyball, weight-pull, rally, agility, obedience, and conformation.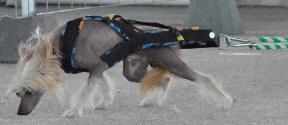 We have bred dogs that made great contributions to the breed. Among them are some of my loves who passed away:
Ch Gingery's Maple Syrup, the first and only puff in our breed that won
multiple All-Breed Best in Shows (winning twice), National Specialties (1989 & 1990), Westminster BOB (1992 & 1993, the first two years Chinese Cresteds were eligible), and also was the breed's first Sire of Distinction. He was the first CRESTED to receive a NATIONAL agility title, prior to the sport going AKC. He was the original PUFF WITH THE STUFF!


Ch Gingery's Krimson n Clover, our beautiful red hairless
was a multi-specialty winner, and also a Best in Show and Westminster BOB winner. He, too, was a Sire of Distinction, as were his parents Ch Gingery's Kangaroo and Ch Gingery's Cheesecake. Krimson went on a European tour for a couple of years and produced some wonderful puppies that excelled overseas. His daughters here are following in his footsteps.


Our current stars in Conformation, who are just GORGEOUS, include:

Ch Gingery's Lethal Weapon XTC (Leah),
the red-headed daughter of Krimson, is a multiple specialty winner and a multiple AKC group winner. She is proving to be an excellent producer, since her retirement from the show ring.






Ch Gingery's Wintergreen (Pippi) and Ch Gingery's Rhododendron (Rhoda), both retired to motherhood, after winning in specialty competition, are so sweet and smart that they make me smile everyday. We look forward to experiencing the personalities of their puppies.


Grand Champion Gingery's Sweet Tea
(Sugar), niece to Leah, is making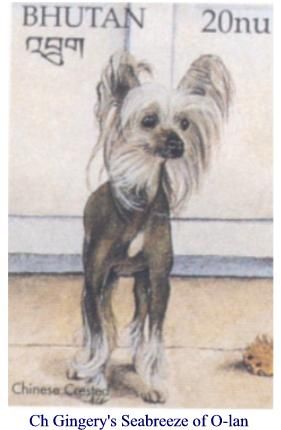 her presence known with former Junior Handler Bess. Sugar, a multi-Specialty and Reserve Best in Show winner, was the winner of the Top-Twenty Competition at the 2012 National Specialty. Sugar was ranked a Top-Ten Chinese Crested in 2010 & 2011 and is expected to be Top-Ten in 2012.
You will not find many Gingery Chinese Cresteds of the same pedigree competing in the ring. We rarely repeat breedings and are very selective in w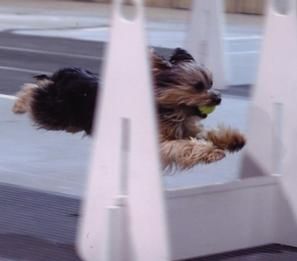 hat we consider show quality. We do not place show dogs early, as we want to be sure they have the potential to compete
at the Westminster Kennel Club show and to qualify for the AKC Invitational. The Gingery lines are rarer and more exclusive pedigrees, line-bred on Best in Show and Best in Specialty winners.


What you do in life is more important then what you look like. Our dogs
appeared in many books, including "CHINESE CRESTED" published by Kennel Club Books, "A New Owners Guide to the Chinese Crested" by Joe Rauchunas, and "The Dog Bible." Gingery Chinese Cresteds have also appeared on TV shows (including DOGS 101 and Late Night with Conan O'Brien), several TV commercials, commercial print ads, foreign postal stamps, and paintings.

In recent years, we have added
some stunning new boys to our breeding program. Grand Champion Tacori's Mr. Inkaholic (Notch) and top-5 dog (2011) Grand Champion Tacori's Lyin is a Sin (Sinner). (Sinner came back from his European tour with Margaret Supronowicz after earning several championships.) Additionally, we added Grand Champion Solaris Tickle My Fancy Gingery (Elmo), a spectacular producer. Elmo's pups will be seen in the ring this year.

I am proud that these gorgeous boys are adding the flash factor to our great movers and that our winners are able to produce better than they are themselves. Our pups are better than their parents.